There are several ways to assign a user to a route in Route4Me. Once a user is assigned to a route, they'll be able to view the route by logging into the Route4Me website or mobile app. They'll also be able to edit the route if you've given them permission to do so.
Assign A User When Setting Route Parameters - While you're creating a route, you can choose which user will be assigned to the route in the 'Users' section of Route Parameters.
Assign A User In The Routes List - In the Routes List, click on the blue 'Assign User' button next to a route to assign a user to the route.
Assign A User In The Route Editor - In the Route Editor, click on the 'Edit' tab and select 'Route Settings' to open Route Parameters. Then, go to the 'Users' sections to assign a user to the route.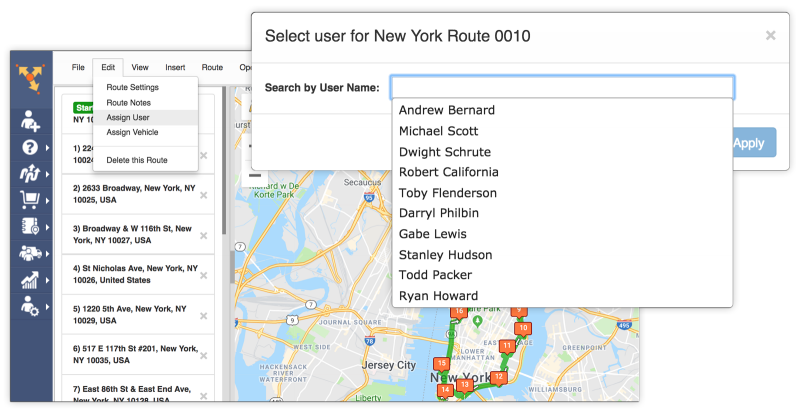 Route4Me is cloud-based, so any change you make to a route from your office computer will automatically be shared with the user assigned to the route, even if they're already on the road. This makes it easy to accommodate last-minute requests from your customers.